STENUM is an Attractive Employer with Various Job Opportunities in the Healthcare Sector
STENUM is a relatively small clinic with around 100 employees. That is precisely why the staff identifies particularly strong with the company. The way they interact is very collegial. Nevertheless, work is done in a professional and structured manner. A friendly nature is required of all applicants as an essential prerequisite. In return, you can expect intensive personal support – before, during, and after the application phase.
This is what STENUM offers as an employer with top job opportunities in the healthcare sector:
A well-founded pension plan
Many opportunities for further education and training
Work-life balance (pleasant working hours)
Family-friendly working and living conditions (affordable rents, schools nearby)
A personal atmosphere due to the manageable size of the company
Direct opportunities to influence and shape the clinic's development
An attractive range of leisure activities
An idyllic location in the middle of nature
International patients (high learning factor)
Company fitness
STENUM also sets standards in the area of assistant professions. The highest level of commitment and absolute professionalism is expected from all employees because, in the end, every single member in the workflow matters.
Assistant professions in STENUM:
OTA (surgical assistant)
MTA (medical-technical assistant)
Being a doctor in STENUM, you maintain much closer contact with your patients than in a large clinic. Our patients appreciate this familiar contact very much.
The training and qualification of our assistant physicians are of great importance in our clinic. A comprehensive, advanced training concept prepares them for their future tasks as specialists in orthopedics and trauma surgery.
At the same time, they are operating in one of the most modern surgery rooms in Germany. A panorama window gives a unique view of the Stenumer Holz.
Job opportunities in the healthcare sector: Physicians:
Medical director
Directing physician for the department spine surgery
Directing physician for the department endoprosthetics/foot surgery
Assistant medical director
Medical specialist
Physician in advanced training in orthopedics
The comparatively high nursing key enables our staff to take the necessary time for each individual patient. STENUM's nursing care owes its excellent reputation to this aspect and the professionalism of the certified specialists.
STENUM offers various advanced training and continuing education opportunities in the field of nursing. Acquire special additional qualifications (for example, as a wound manager), take the opportunity to become a ward manager, or support the nursing service management. The development spectrum in STENUM is exceptionally dynamic and depends on the actual requirements. Everything is possible!
Nursing services in STENUM:
Nursing management
Head Nurse
Nurse
Nurse anesthetist
To make individual employees absolute experts in specific fields, we attach great importance to intensive advanced training and continuing education. Therefore, we aim to guarantee our patients the best possible care at the cutting edge of medicine.
STENUM's holistic approach to treatment also requires a wide range of personnel.
Further job opportunities in the health care sector at STENUM are, therefore:
Physiotherapist
Masseur
Balneotherapist
In the spirit of our founder Hermine de Voss, STENUM intensively cultivates and lives the social idea. We are happy to support young people who are interested in voluntary service in the social sector. Gain profound knowledge in the field of orthopedics and experience values that will shape your future career!
If you would like to get involved with volunteer service in Oldenburg County, please apply online here:
https://www.dw-ol.de/pages/einrichtungen/microsites/freiwilligendienste-ol_de/bewerbung/index.html
Every year we offer:
Even in a manageable house like STENUM, the administrative apparatus must function smoothly. Therefore, in addition to the necessary basic framework, we also allow ourselves positions that are often economized in other clinics. Because quality pays off. This is felt by the employees and ultimately also by the patients.
Administration and management:
Management
Secretariat
Reception/inpatient and outpatient admission
Patient coordination
Billing of services
Accounting/Controlling
Human resources
Marketing/Public Relations
IT
Technology
Open Vacancies in Healthcare
If you have any questions or suggestions regarding job and career matters, please feel free to contact: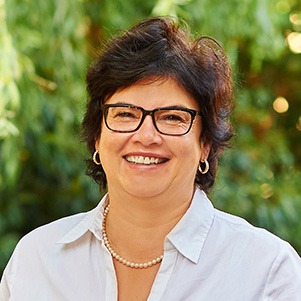 Susanne Langfeld
Human Resources